Croatia Earthquake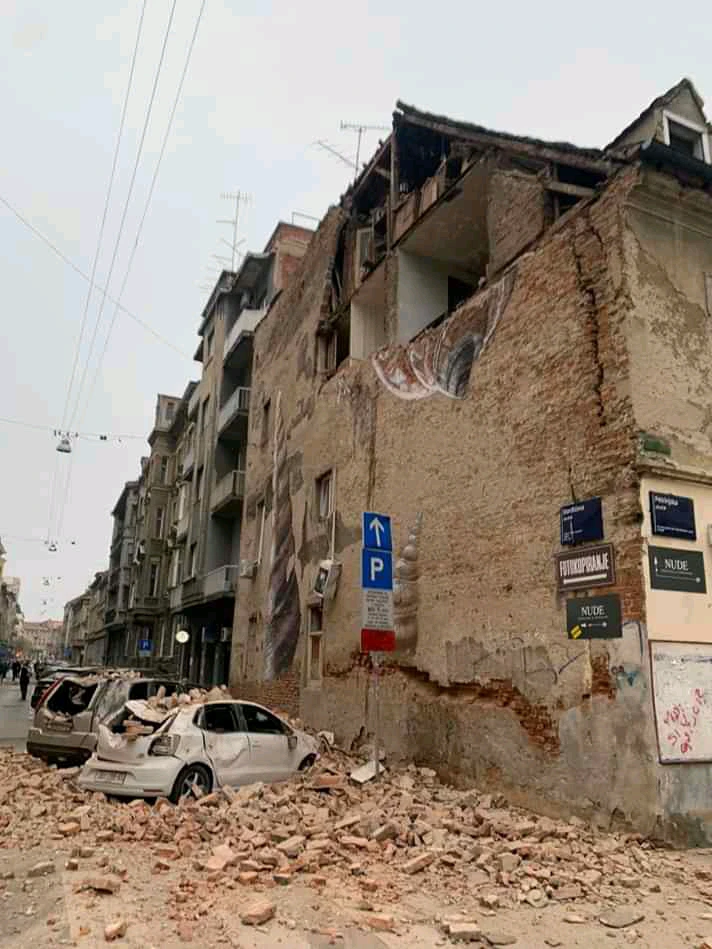 A strong earthquake has shaken Croatia and its capital, causing widespread damage and panic.
The European seismological agency, EMSC, said the earthquake measured 5.3 and struck a wide area north of the capital, Zagreb, at 6:23 a.m. (05:23 GMT) Sunday.
At least two other tremors were recorded later.
The epicenter was 7 kilometers (4 miles) north of Zagreb at the depth of 10 kilometers (6 miles).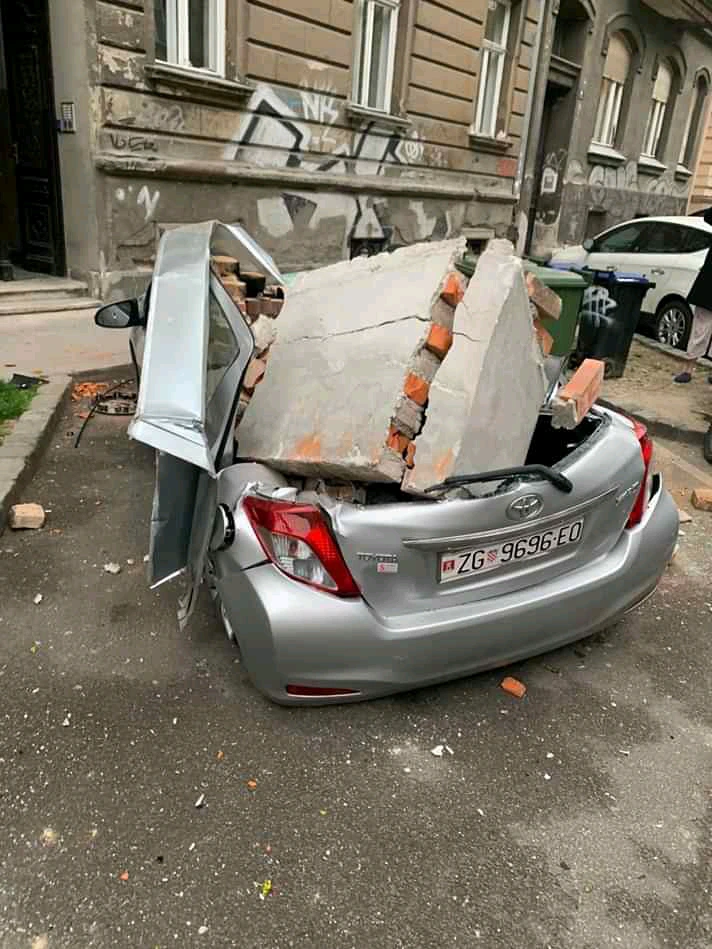 Power was briefly cut as people ran out of their homes and alarms sounded. Several fires were also reported.
Witnesses say several buildings have cracked walls and rooftops have been damaged.
ALSO READ
Downtown streets were littered with debris.
What's earthquake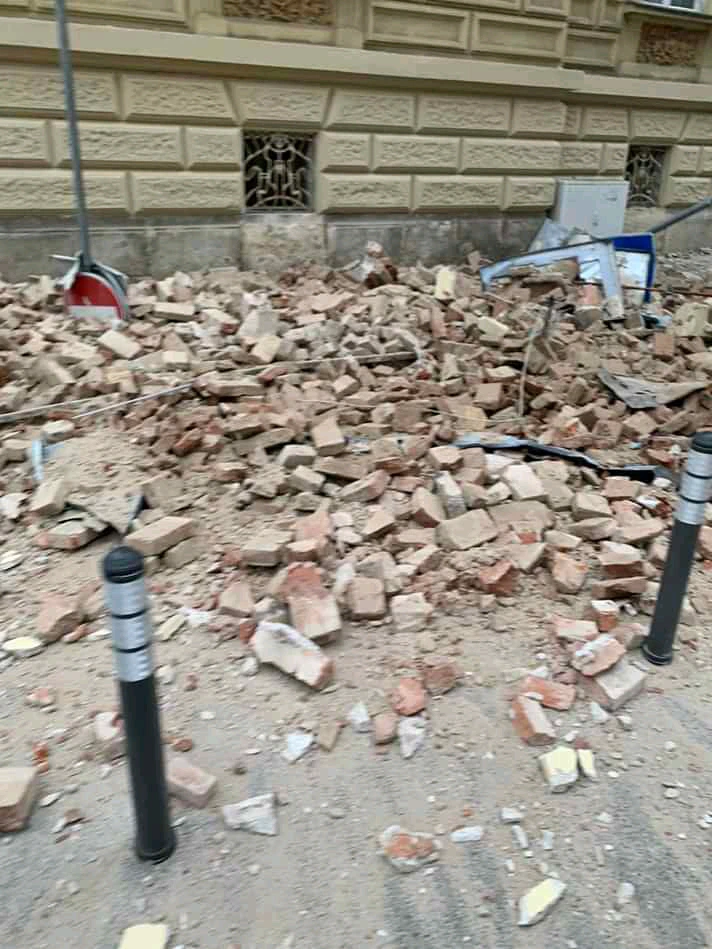 An earthquake (also known as a quake, tremor or temblor) is the shaking of the surface of the Earth resulting from a sudden release of energy in the Earth's lithosphere that creates seismic waves. Earthquakes can range in size from those that are so weak that they cannot be felt to those violent enough to propel objects and people into the air, and wreak destruction across entire cities. The seismicity, or seismic activity, of an area is the frequency, type, and size of earthquakes experienced over a period of time. The word tremor is also used for non-earthquake seismic rumbling.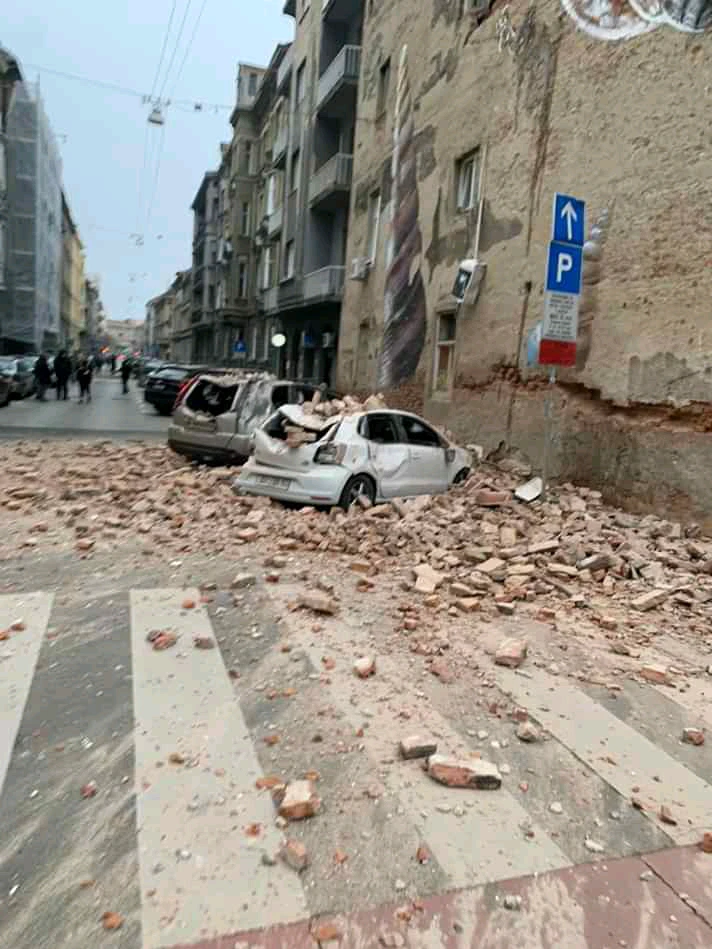 At the Earth's surface, earthquakes manifest themselves by shaking and displacing or disrupting the ground. When the epicenter of a large earthquake is located offshore, the seabed may be displaced sufficiently to cause a tsunami. Earthquakes can also trigger landslides and occasionally, volcanic activity.
Sparkvibez