Endtime: See the country where Satan is Worshipped Publicly, May God save Mankind from sin(photos).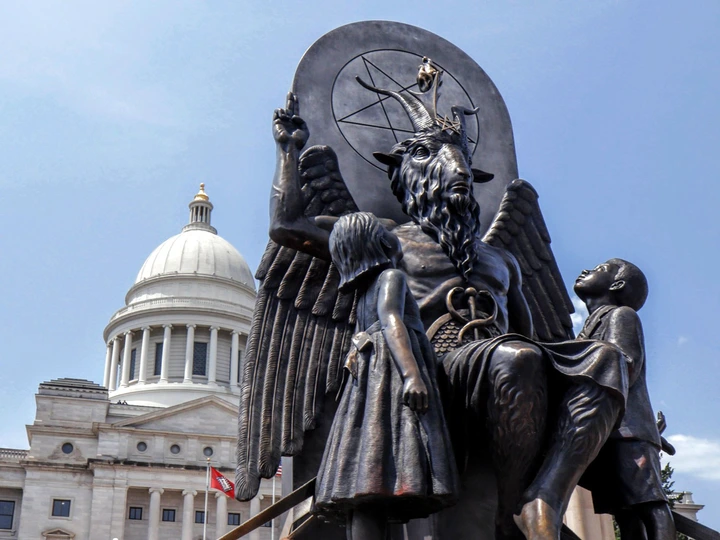 In Washington DC the government has approved Satan to be worshipped among the people .Christians who were living the state were disgusted over the new development as Satanist can now go about publicly to worship their master without any form of interference.
Some of the Sataninst were seen in their large number marching towards the legislative house where the performed their ritual which we Christians don't really know anything about.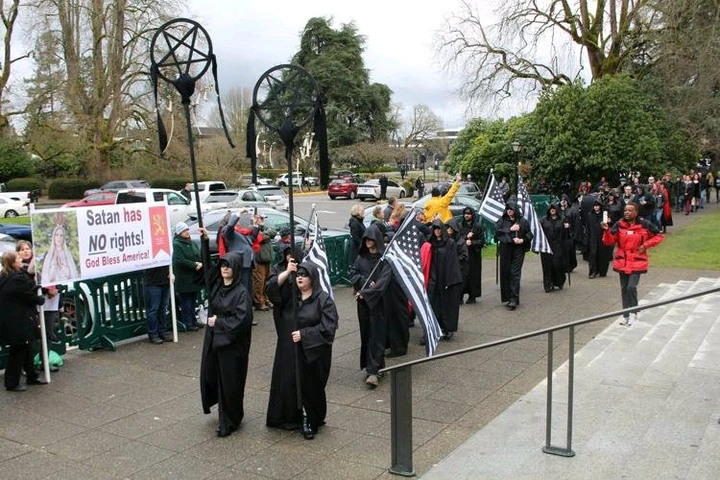 Christians who saw these were provoked as some were seen rebuking them in the name of God. The Satanist who seen carrying a Pentagram as the Marched on not minding the large crowd of Christians abusing them.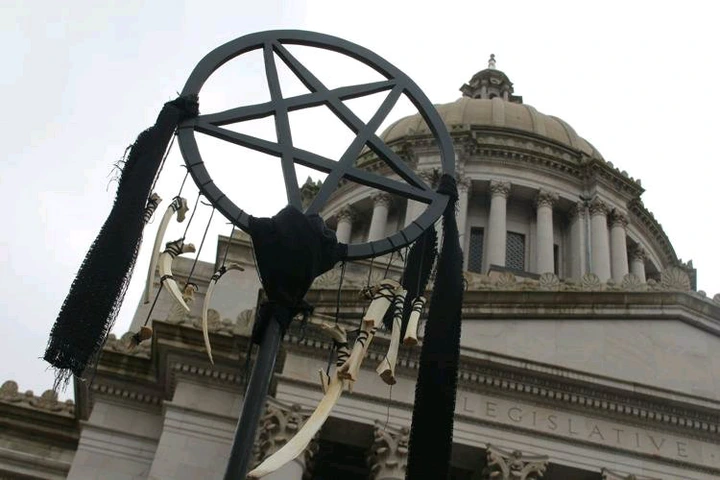 This is purly a sign of the end of the world, how can people who worship the devil have so much courage to come out in public and nobody questioned them. Evil has taken all over the world and these days people are beginning to loose faith in God.
These Satanic marching, was accompanied by flags which looked like that of the united states flag which implies that their activities are considered legal and protected by the laws of the state. These Satanic group wants the ten commandments monument of God in Arkansas, to be removed which the filed a lawsuit against saying that it is unconstitutional.
Their view is that the government has unconstitutionally imposed religion in the society and so want the culture to be changed.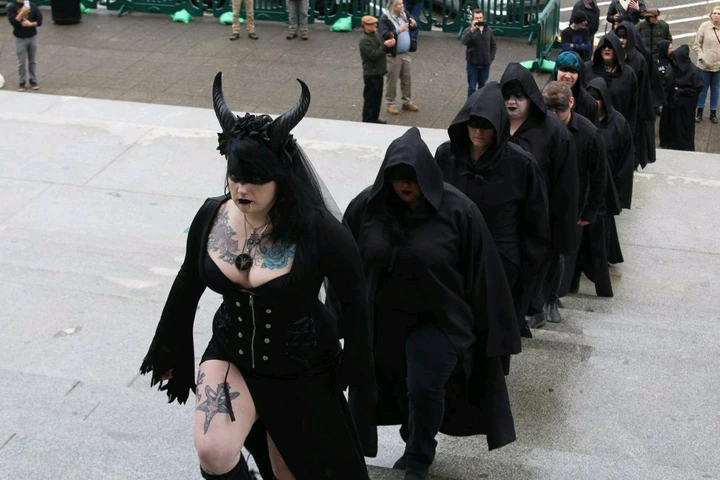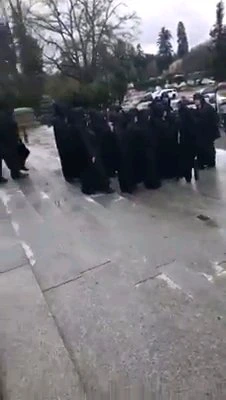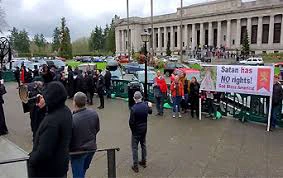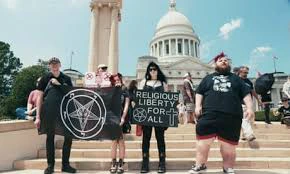 My friends in Christ we can now see how the devil has enslaved our society today and how he has taken over the world. Their has been a lot of immorality in the whole wide world and other anti social vices which are not from God. The only way we can be saved is if and only if we turn back to him and tell him we are sorry and confess our sins before then we can be free and have assurance of heaven if we keep his commandments and obey his world.
As am passing this message across am also speaking to myself if I don't obey his word he will cast me out on the last day. We need to pray and ask God for his grace to remain in his presence, to remain in his divine love so we can obtain mercy and also receive salvation and lastly join him in heaven on that great day.
While the agents of the devil were Marching on Two brave Christian women named Annah Irungu from Kenyan, and Lanette Joneson rebuked the people of the devil seriously and openly. They were so bold to stand on thier feet and defend God's name. These two women have shown a lot of courage not even minding the large crowd they were up against. This is because the know the serve a living God who will never fail them. The action of the two women will not be forgotten in the sight of God Almighty.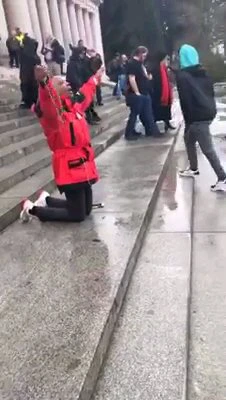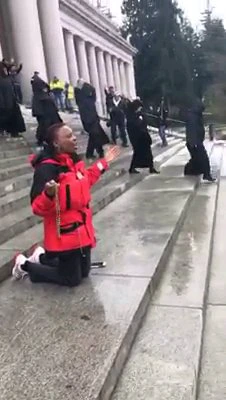 One of the women who rebuked them. As you can see she is holding a rosary in her hands
I bring together Christians from all over the world to come out and join hands together and fight this enemy from the pit of hell. Their plans will not succeed as long their is God in heaven.
Comment And share this story to your loved ones
Sparkvibez