I Need A Man Who Can Drive For 10 Hours Just To Come And See Me - Endowed Twitter Lady Rants
A lady has given me the shock of my life ,like what do some women take men for. Sometimes l am even sorry for most of our men in today's society because the things they pass through in the hands of women is one of the things you can't just let slide. You will see a woman make a man pass through different sort of stress just for her to believe that he truly loves her. Nowadays the topic of girls and money is like one of the biggest you might see online anyday, any time. If a man doesnt have money, some will just tell that you should forget chasing a woman because all they want is your money and not love because in the their dictionary the meaning of love is money.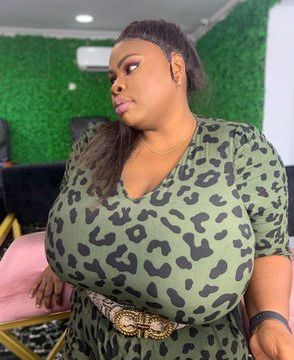 Today I saw a post from a lady from twitter which she said that for her to believe that a man truly loves her,he must be able to locate her wherever she is thereby if you are a thousand kilometer away, you must come to meet her anytime she calls.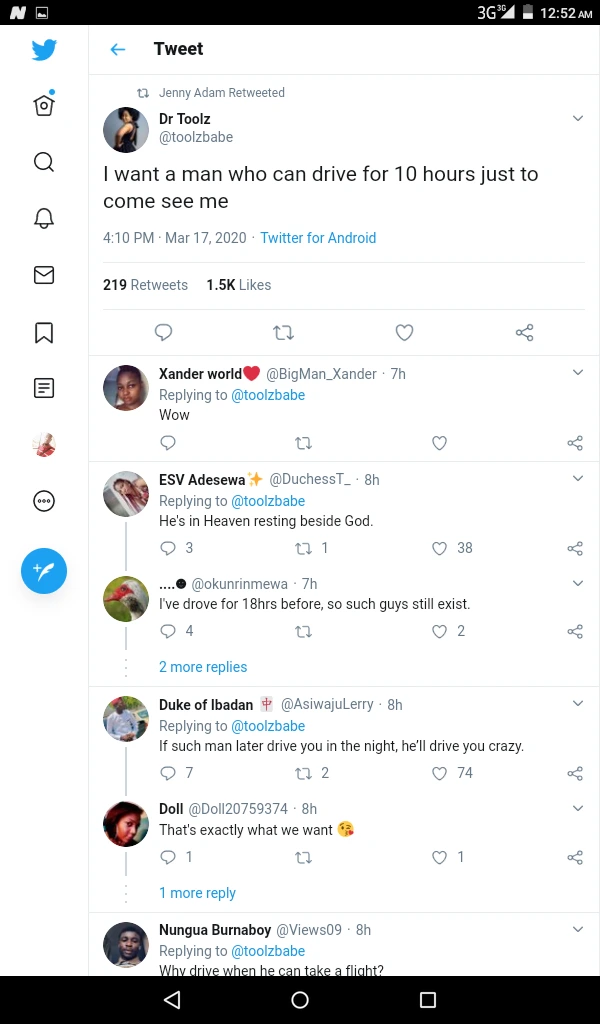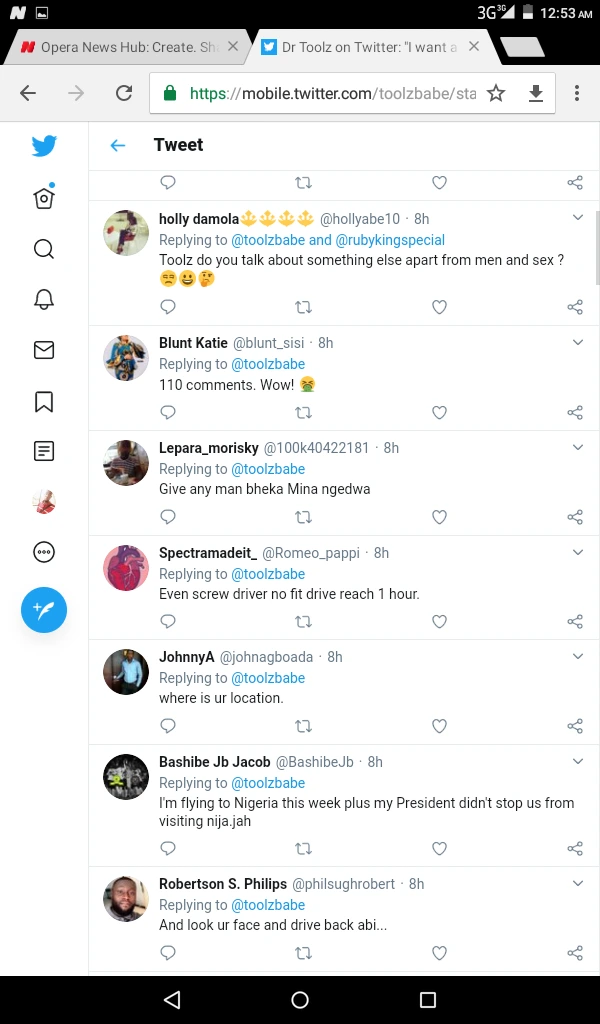 In her post she said
"I want a man who can drive for 10 hours just to come and see me"
The is one topic I think we should pay more attention at and try to look for solutions to it
What are your opinions?
Please Like, Share and Comment
Sparkvibez