Marcus Rashford's Message to Nigerians (PICTURES)
Marcus Rashford has been a sensation so far this season in the English Premier League. The English international who plays as a forward in Manchester United has already gathered 19 goals so far this season.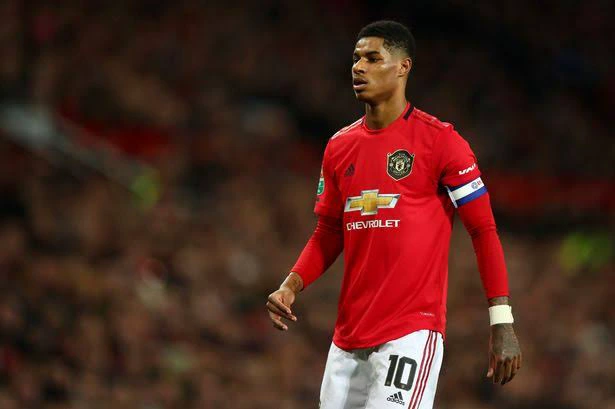 But he had suffered a back injury before the EPL went on break due to the Coronavirus pandemic. Recently Manchester United reported that he is making progress on the injury recovery. He was also among the the players who contributed to donate relief materials for the people in Manchester due to the Coronavirus. The two Manchester clubs had also come together to donate money to provide for those who need assistance during this period.
However on Twitter a fan of Manchester United and Marcus Rashford came out to ask him how he feels about fans of the club from Nigeria specifically. The fan tweeted" Rashy, what about us that are your fans and fan of Manchester United in Nigeria"

Then Marcus Rashford replied him"I love my Nigerian fans"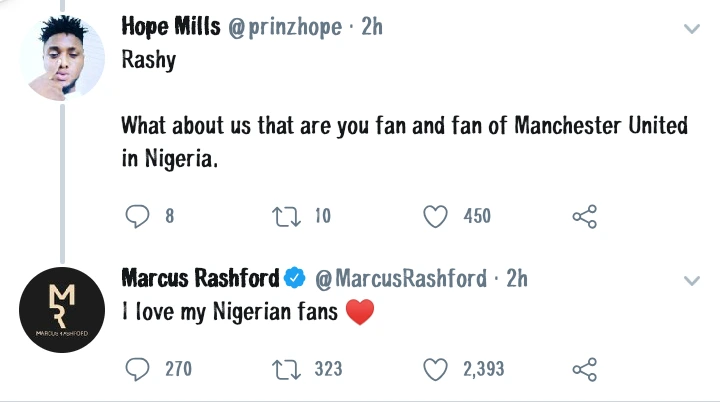 #STAYSAFE.
Sparkvibez