Why green card was given to neymar jr.
Yeah! you didn't know, nobody knows, you've not heard of it before? what is this guy talking about? I have been watching football all my life and I have not seen it! it must be a lie! All of your questions before clicking or reading this article can be justified.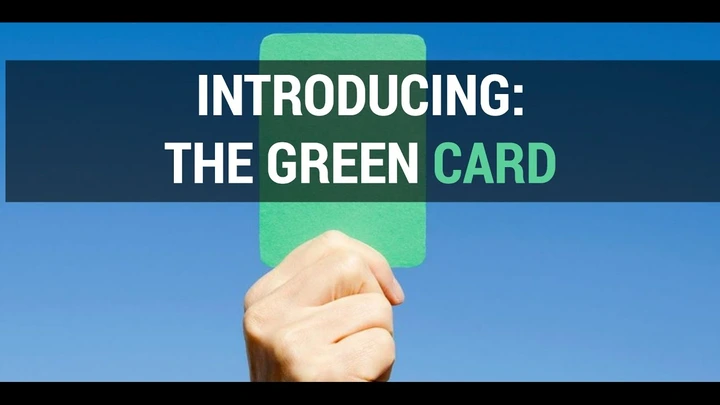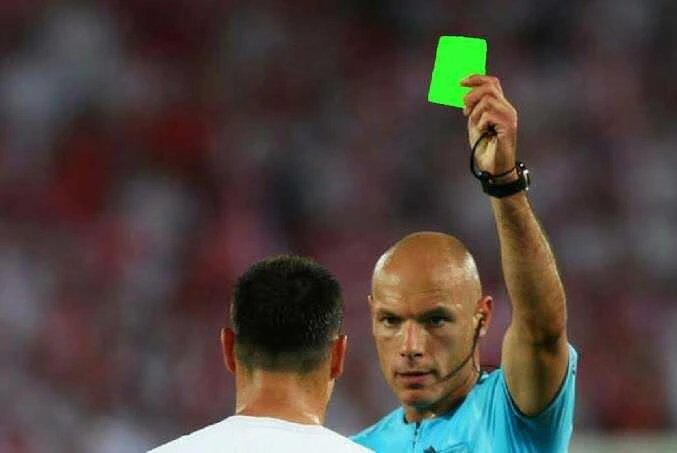 Yeah, let's take a minute to read the headline again. Let me answer the question for you simply. Yes! there is a green card in football. but it was not shown to David Luiz by Micheal Oliver that was photoshopped.
So in case you are in ana argument about this with your guys, this is how you answer.
There is a Green card in football, but it is not at all prominent as the two major cards we all know. The green card has two relatively known usages, at least to those who care to know or research about it. This is because the green card is not used in tournaments that have an element of FIFA with it.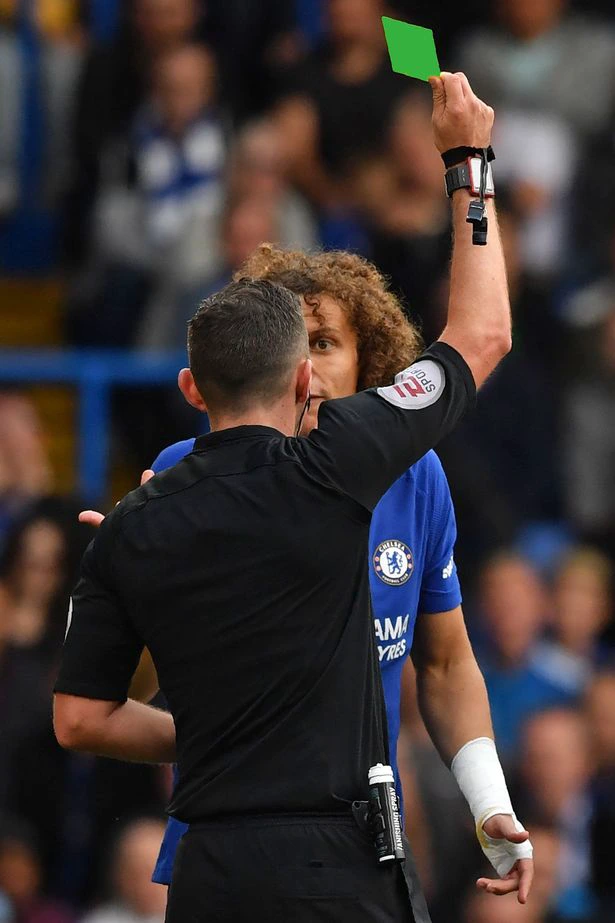 THE FIRST USE OF A GREEN CARD IN A SOCCER GAME (DISCIPLINARY) the green card doesn't usually exist in football but it was used in the CONIFA World Cup (world cup for countries not under FIFA) It was used as a disciplinary action between the yellow card and the red card where the player is shown the green card will have to be substituted off the pitch, that is if the team have not used up their substitutions. If not the player will have to leave the pitch with no one coming on for him, much like the effect of the red card only that he will be available for the next match
2. FOR FAIR PLAY This was introduced in the Serie-B in Italy. When there is fair play display from a player or at a stadium or by a particular team they will be awarded the green card. This was aimed at curbing controversies about the league and Italian football.
Sparkvibez