Conditional Cash Transfer Begins on 6th, April 2020 in These 18 States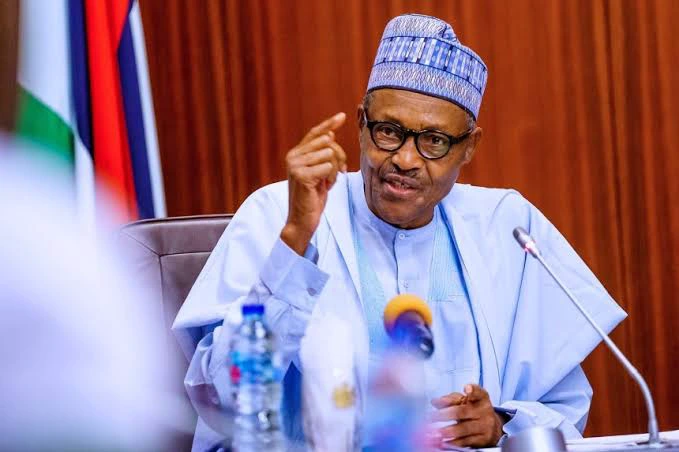 The Household Uplifting Programme (HUP) which is also known as the Conditional Cash Transfer of five thousand Naira (N5,000) is to be done tomorrow in eighteen states.
The programme which is finance by the federal government of Nigeria under the administration of President Muhammadu Buhari sets to begin on Monday, April 6th 2020.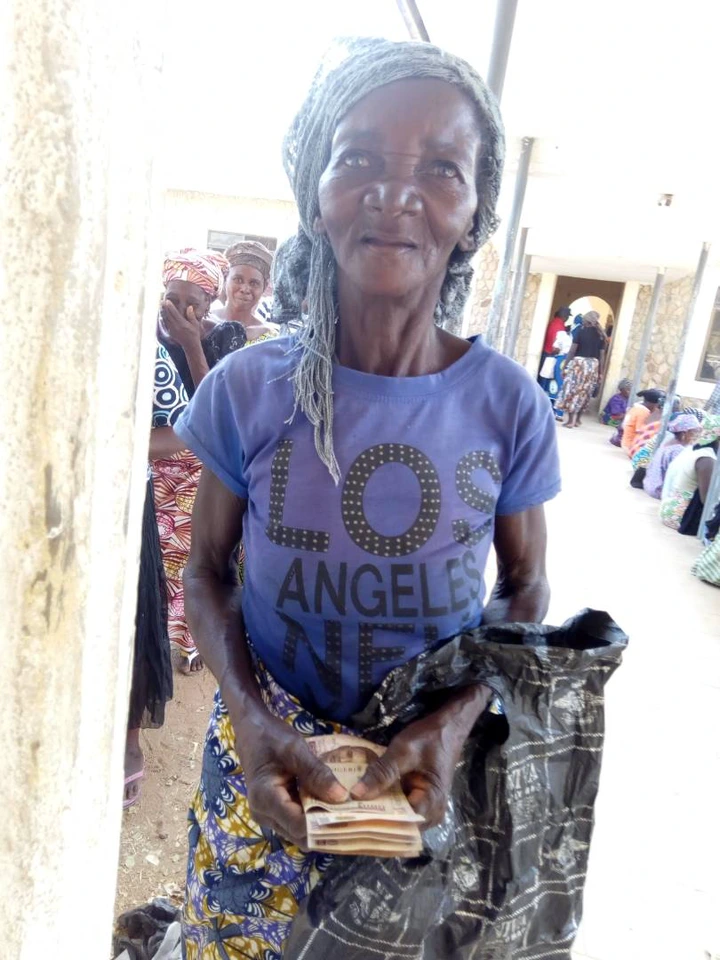 The aim of this programme is to help those who have deficiencies in capacity and help the poor as well as the vulnerable households in Nigeria.
According to the tweet on HUP Twitter page, the following 18 States are to benefit in the programme tommorow:
1) Niger
2) Osun
3) Plateau
4) Kwara
5) Kogi
6) Benue
7) Gombe
8) Adamawa
9) Taraba
10) Kaduna
11) Cross River
12) Kano
13) Rivers
14) Jigawa
15) Ekiti
16) Oyo
17) Imo
18) Bauchi
The reaction of Nigerians about the cash transfer are in the screenshots below: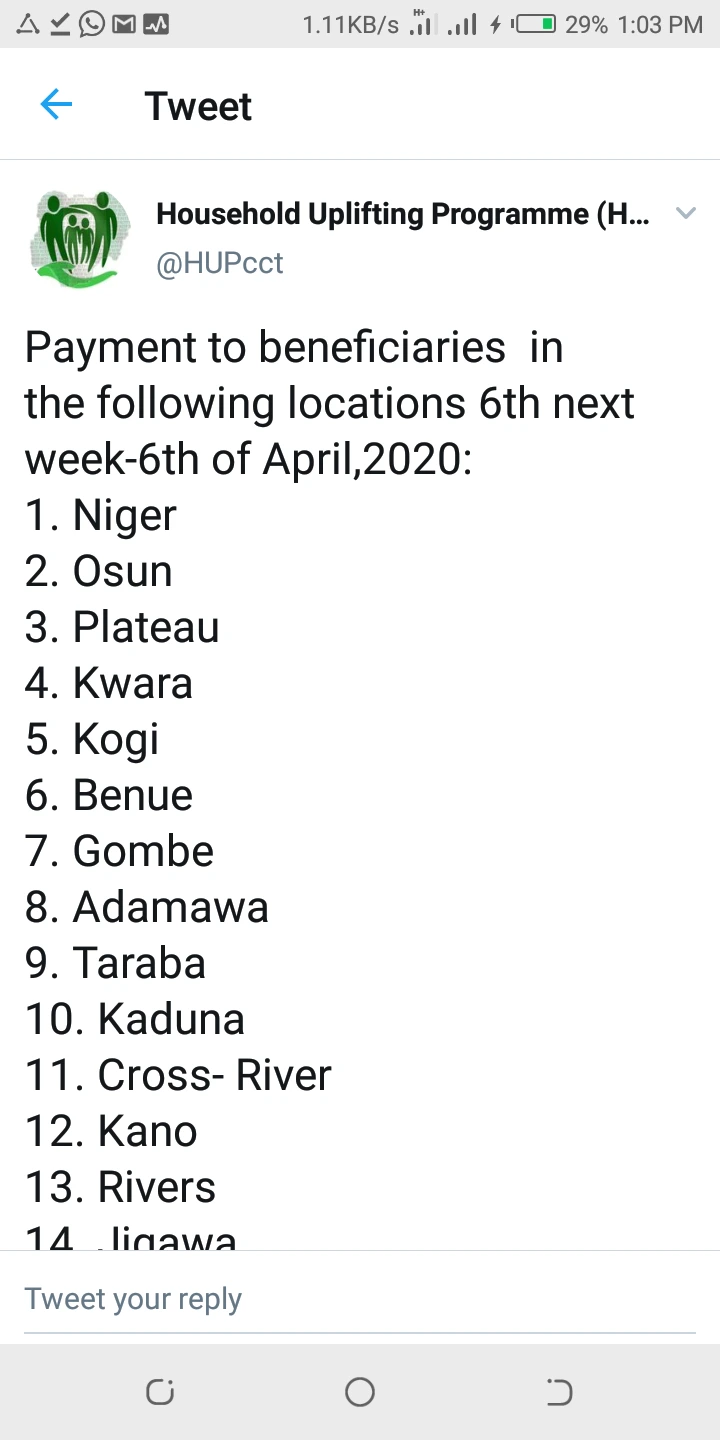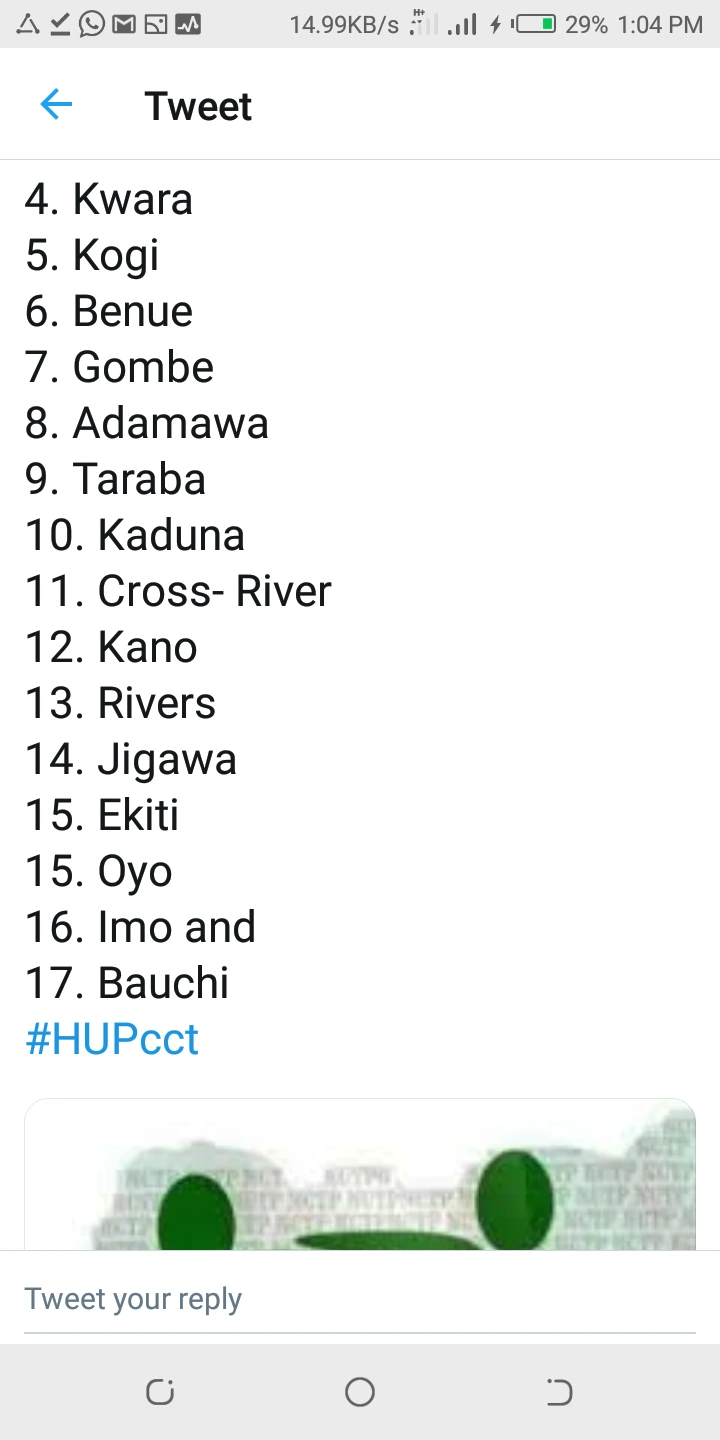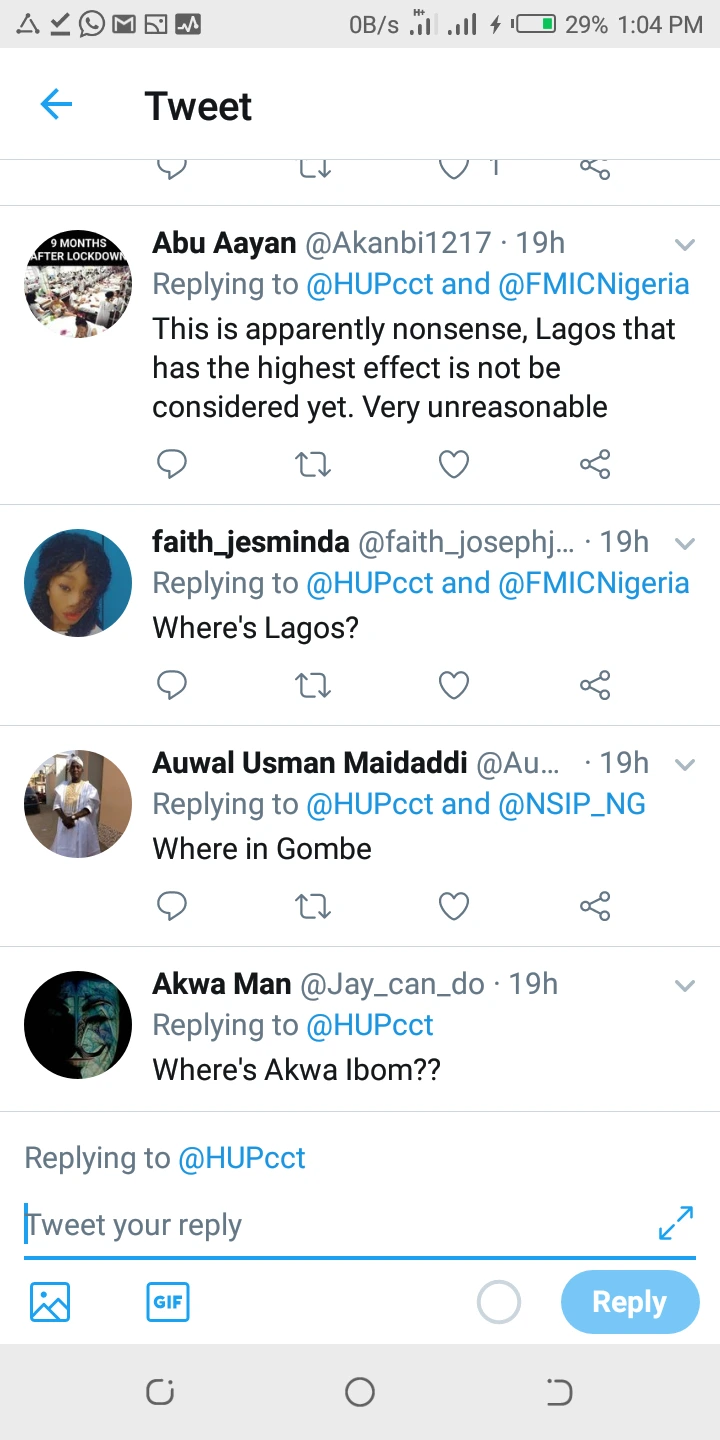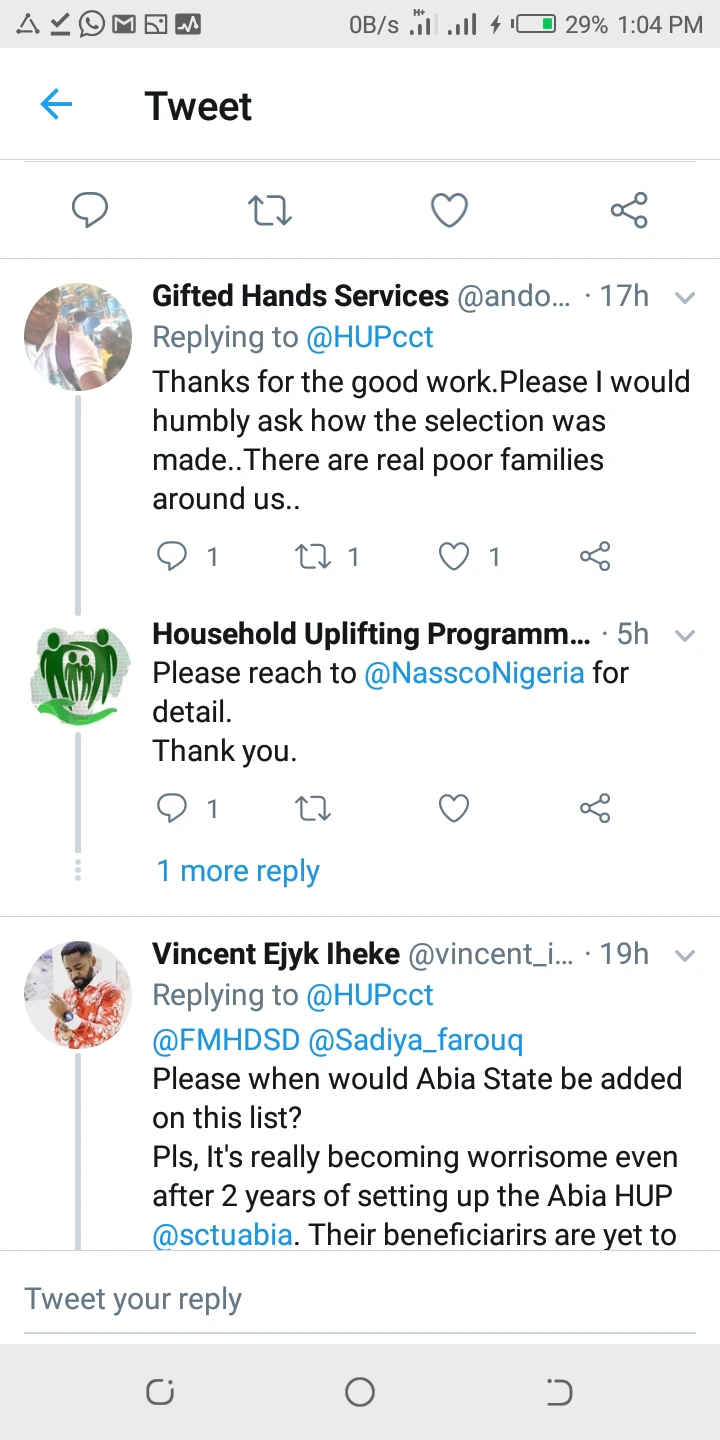 What is your view and opinions on the programme?
Share for others to be aware...
Sparkvibez