COVID-19: If you come in contact with any of these six people in Osun, report them at immediately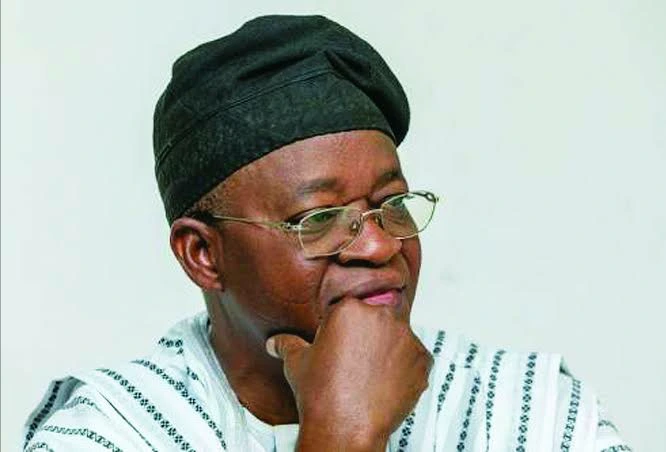 News presently coming out of Osun State, is not a good one at all, as report say, about six persons who tested positive to Coronavirus have escaped from Ejigbo Isolation center. According to popular Journalist and showbiz guru, Seun Oloketuyi, who made this known via his Facebook page, said the six persons in an attempt to avoid been Isolated, took to their heel and are yet to be found.
Their full names and phone numbers was published, in case anyone knows them or come in contact with them. Below is the Facebook post by Mr Seun;
Bad news!
This is happening live in Osun state!
Please kindly help to located this people. They're been tested positive for covid19 and escape from the isolation center at state hospital at Gedu in Ejigbo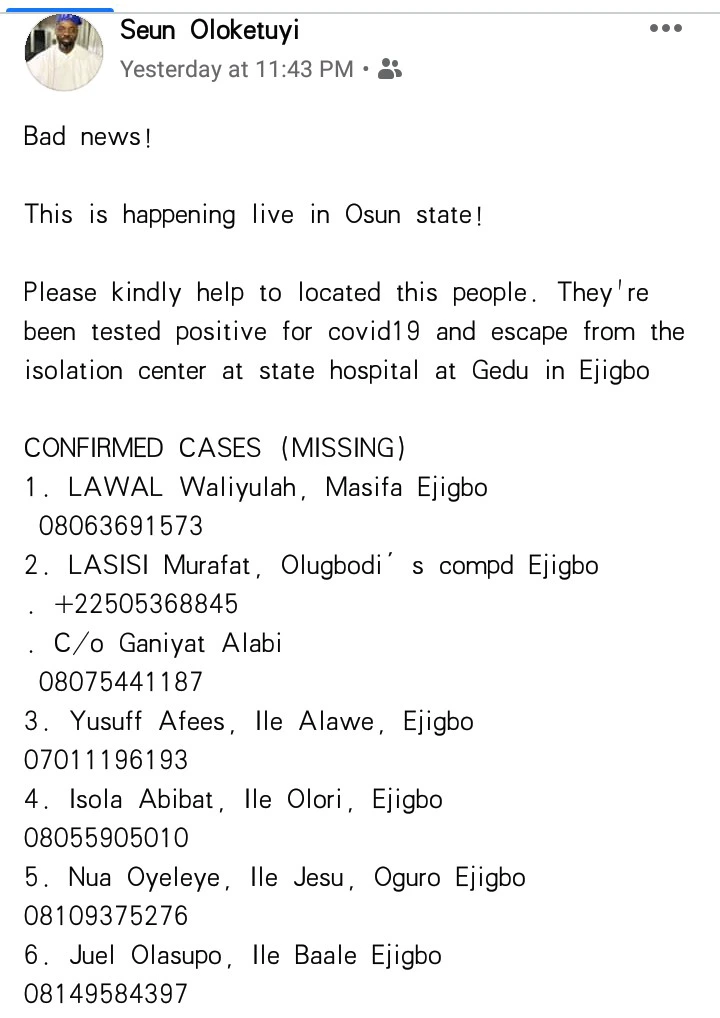 CONFIRMED CASES (MISSING)
1. LAWAL Waliyulah, Masifa Ejigbo
08063691573
2. LASISI Murafat, Olugbodi's compd Ejigbo
. +22505368845
. C/o Ganiyat Alabi
08075441187
3. Yusuff Afees, Ile Alawe, Ejigbo
07011196193
4. Isola Abibat, Ile Olori, Ejigbo
08055905010
5. Nua Oyeleye, Ile Jesu, Oguro Ejigbo
08109375276
6. Juel Olasupo, Ile Baale Ejigbo
08149584397
Sparkvibez