JUST IN: Nigerian Army Neutralizes 105 Boko Haram Terrorists Today [PHOTOS]
Nigerian Army After Today's Victory


Reports just coming in from Buni Gari, in Gujba local government area of Yobe state, revealed that the Nigerian Troops of Sector 2, Operation Lafiya Dole today launched an offensive against Boko Haram terrorists.
The Troops neutralized 105 Boko Haram, now ISWAP Jihadists in the attack this Sunday. Some undisclosed number of soldiers were wounded while in action.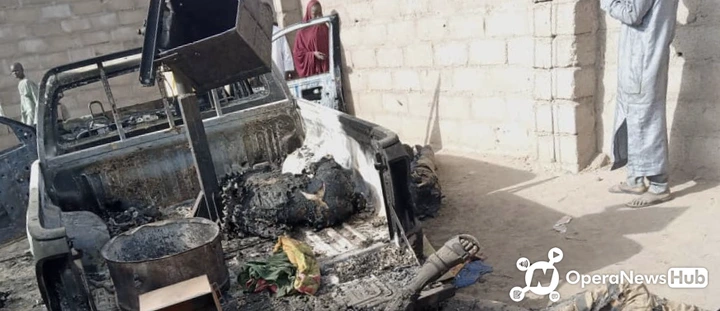 This revelation was brought to light by a member of the Nigerian Army Resource Centre simply identified as Mr Frederick.
He reported, "JUST IN: Following aggressive operation carried out by troops of Sector 2, Operation LAFIYA DOLE, it is now confirmed that a total of 105 Boko Haram/ISWAP Terrorists were neutralized during the Buni Gari encounter.~Brig Gen Lawrence Araba while briefing the COAS on Sun 19 Apr 20.
"The Chief of Army Staff, Lt Gen TY Buratai, applauded the troops for their gallantry and resilience at Buni Gari encounter, Yobe state & also visited two officers that were wounded in action during the encounter and other soldiers already on admission at the medical facility."- Fredrick concluded.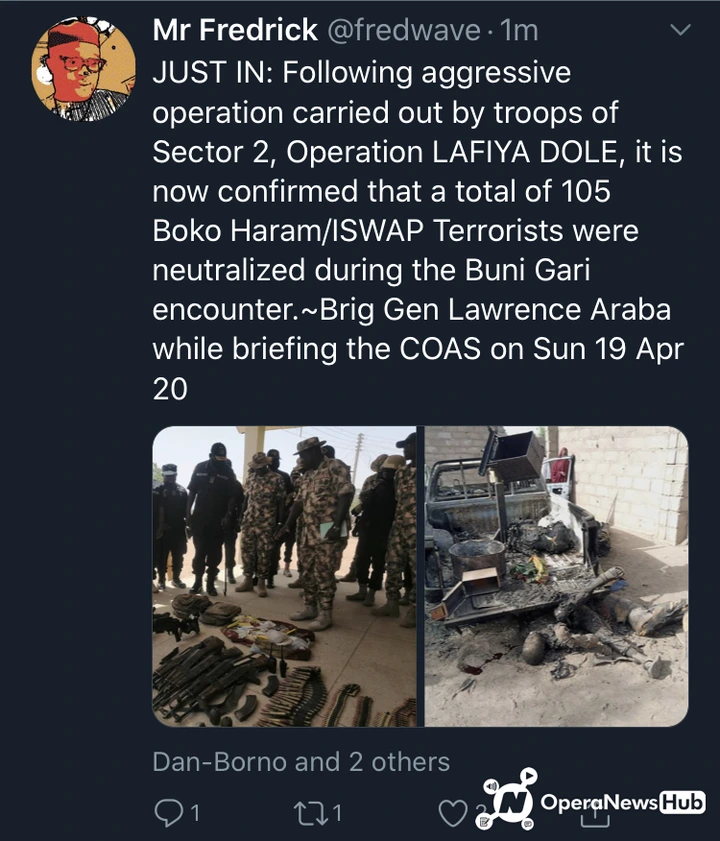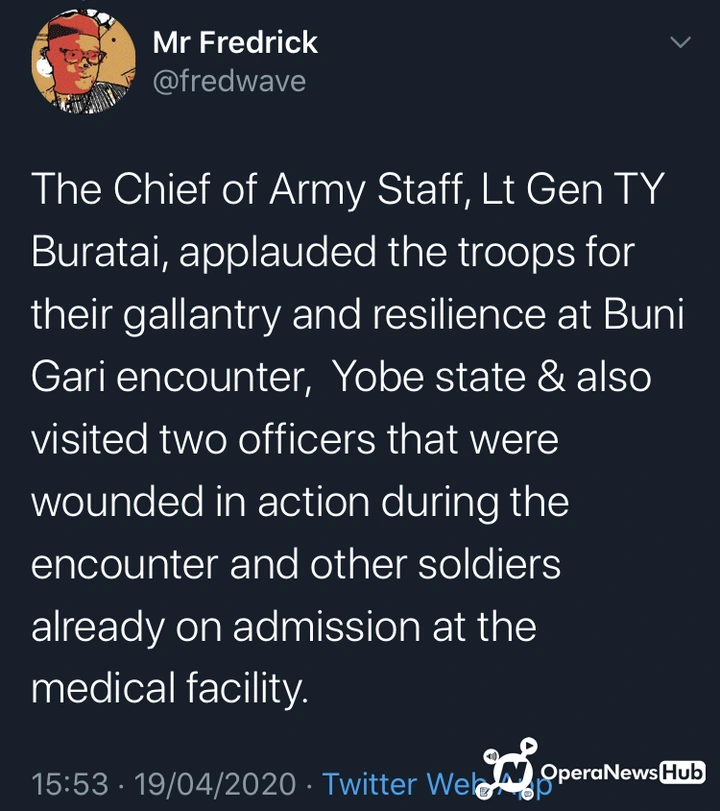 Some weeks ago, after series of Chadian military victories over the Boko Haram/ISWAP Terrorists, the Nigeria Army led by its Army Chief l, T.Y Buratai declared total war against the terrorists.
However, this could be the beginning of great things to come by the Nigerian Army.
Sparkvibez