Origin of the Notorious One Million Boys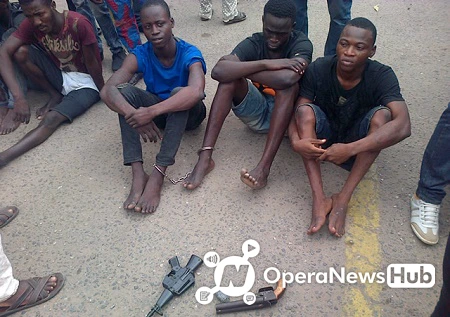 We all must have heard of the current "one million boys" going about stealing things during this lock down, they have been around for a while but has gotten lots of attention during this lockdown, they are know to be very many, obviously not up to one million or even 1,000 they are known to come in groups and some times they are known to announce their coming, they tell their victims that they should expect them and they should keep money for them or else loose their hands, this has brought lots of panic among neighborhood for fear of their lives.
Recently they have been terrorizing streets and communities giving rise to each community setting up their own vigilante they have made their presence known in Abule, Ogba, Surulere, Aguda, Egbado, Ajegule, Apapa, etc but how did they emerge?
Originally formed in Ajegunle by a group of about 20 boys with the aim of fighting their perceived injustice, some members of the group letter Hijacked the group to be involved in robbery activities, rape and maiming. A movie title One Million Boyz was released in October 9, 2012 and About 130 suspected members where arrested by the Lagos State Government, during a raid around Apapa and Ajegunle.
Sparkvibez