Covid19 — Some Really Good News Out Of Oyo State — The First In Nigeria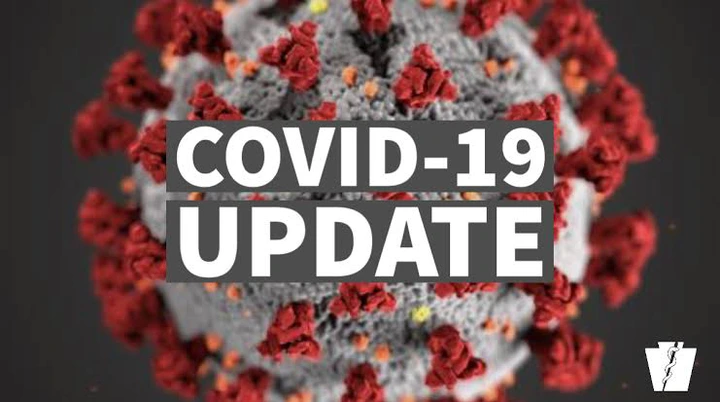 Since the outbreak of the novel corona virus, and its resulting pandemic, nations all over the world have been frantically working round the clock in a bid to contain its spread and also flatten the curve of infection.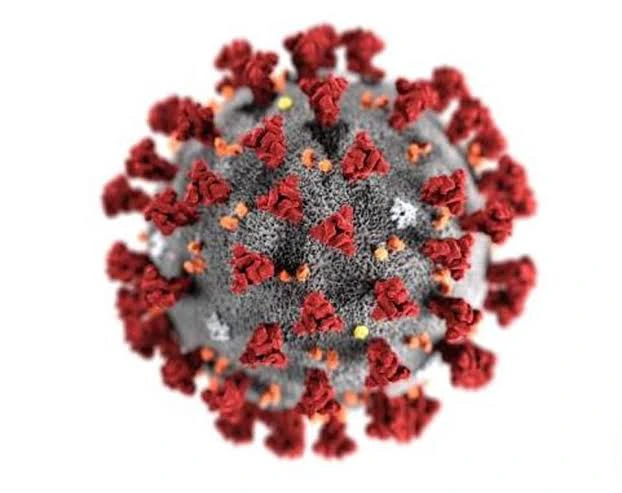 The pandemic has hit world and local economies like nothing that has ever been experienced, with businesses, social activities, religious activities, the educational sectors, etc., almost grinding to a halt, following the implementation of social distancing as a formidable way of slowing down the spread of the virus.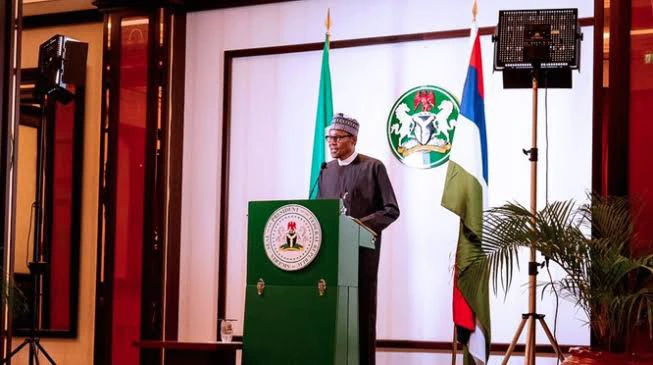 Nigeria is not left out in the fight. With the confirmation of Nigeria's index case, both federal and state governments sprang into action, drafting needed legislations to give them needed constitutional powers to effectively combat the Covid19 pandemic.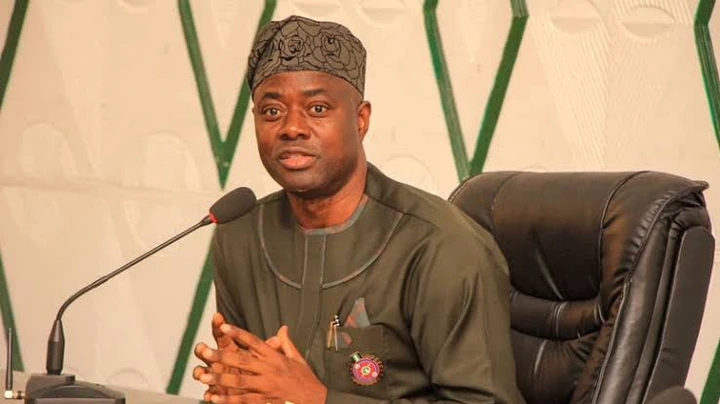 Various States in Nigeria enforced state-wide lockdowns, as well as the president announcing such lockdown in the three most hit states in Nigeria; Lagos, Abuja and Ogun States.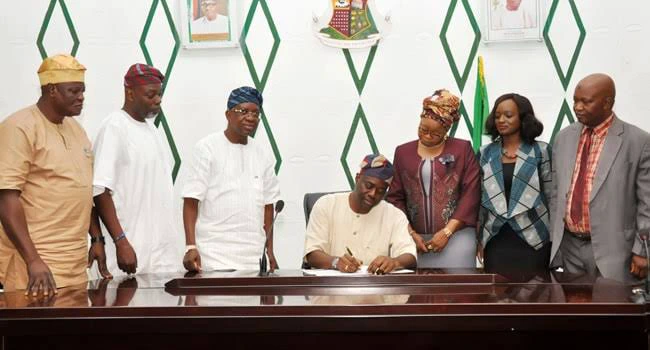 Whilst Oyo State, like many other states, have had to enforce the lockdown, however, under the phenomenal leadership of Governor Seyi Makinde, Oyo State has announced an amazing deal between the state government and Airtel Telecommunications Company, to provide free internet data to Oyo State students throughout the lockdown; a digital palliative measure; to enable them effectively study from home whilst the lockdown lingers.
This was announced through the twitter handle of the Oyo State Ministry Of Education.
Their tweet reads thus;
"OYO STATE STUDENTS TO ENJOY FREE INTERNET SERVICE.
Oyo State Government has commenced the provision of free internet services to the students of the state.
The Hon. Commissioner for Education, Barr. Olasunkanmi Olaleye, making the disclosure today in Ibadan, declared that the Ministry of Education had secured the partnership of AIRTEL to provide free internet services to access the materials already uploaded on to Ministry website.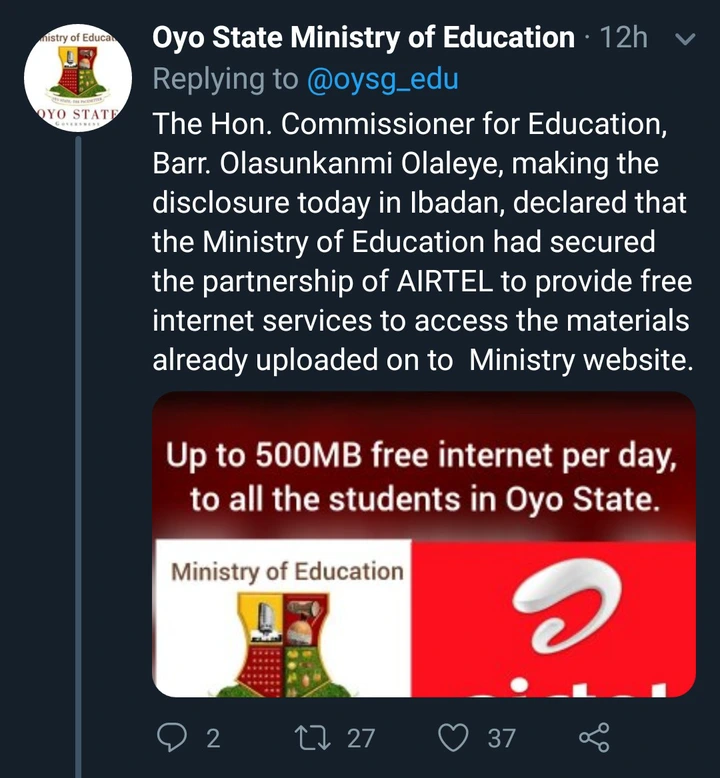 According to the Commissioner, each student will have free internet up to 500MB per day courtesy of Airtel Nigeria throughout the period of the lockdown. The Commissioner advised the students to make good use of this gesture."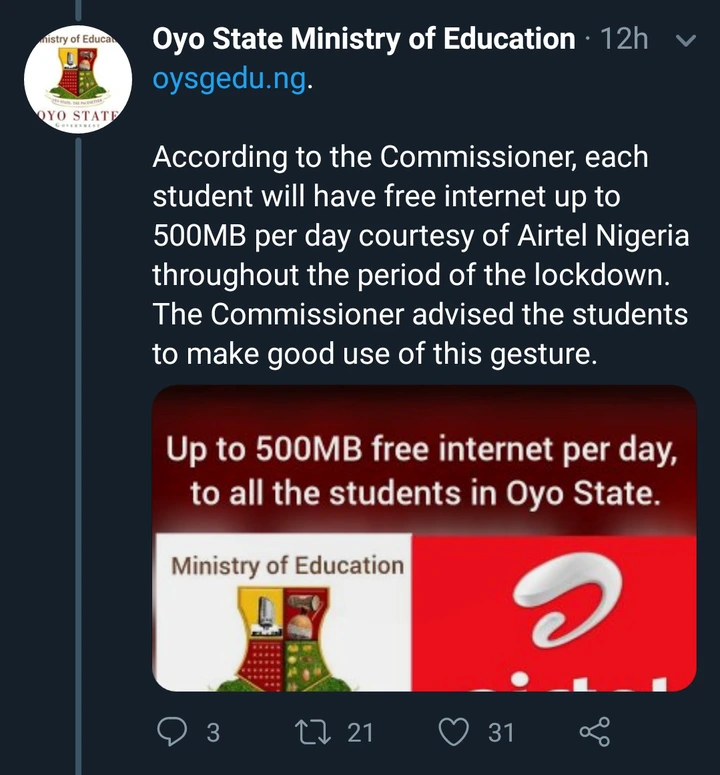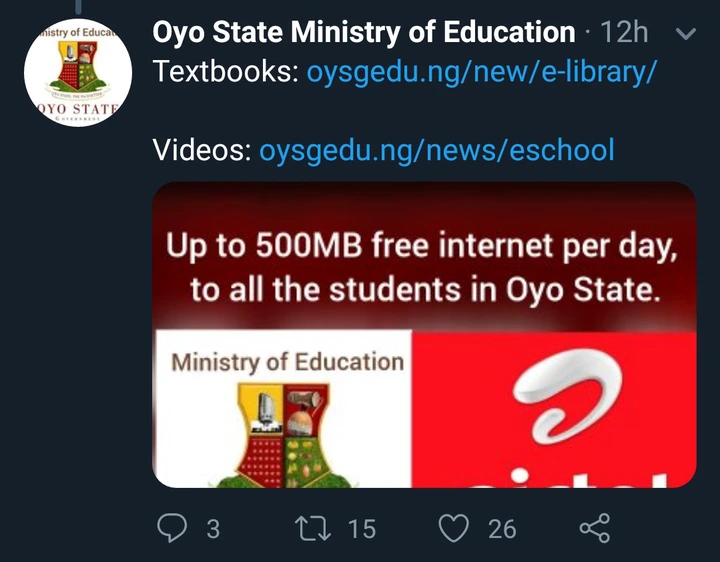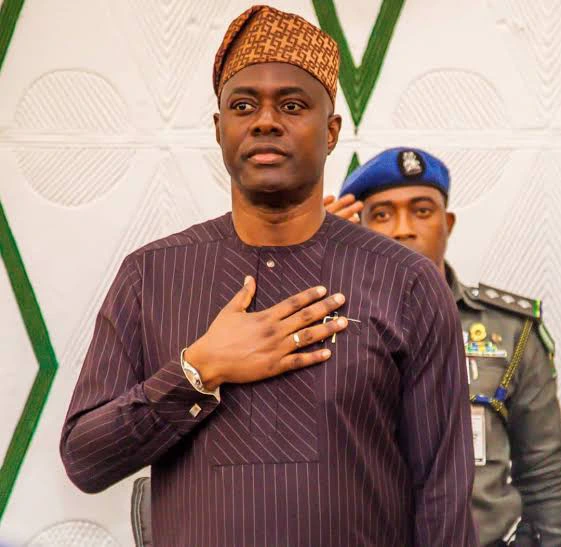 This is truly a great move by the Governor Seyi Makinde led administration, which is arguably novel and the first of such in the country. Hopefully, this would bridge the academic and educational gap that this lockdown would caused for students.
[What do you think about this development and announcement? Are in they category of persons that feel that such move by Governor Seyi Makinde, is a waste of public resources? Kindly share your thoughts with us in the comments section, and if you feel that the governor got this right, kindly help us share this article so he can see and read it, as well as for the reading pleasure of millions of other people.]
Quality news and or articles require hard work! Kindly support it by following us; SolutionEngineer; sharing, liking and commenting, and watch out for the roll-out of our future publications.
Sparkvibez