Send Your Bank Account Details If You Are A Nigerian Student to...Read Details Inside
" again, I'm about to reach out to Nigerian students from every part of our country without discriminating against anyone on account of ethnicity, religion or gender. Pls, help us to help you by obeying the instructions. Write names, school and proof of student ID & account..."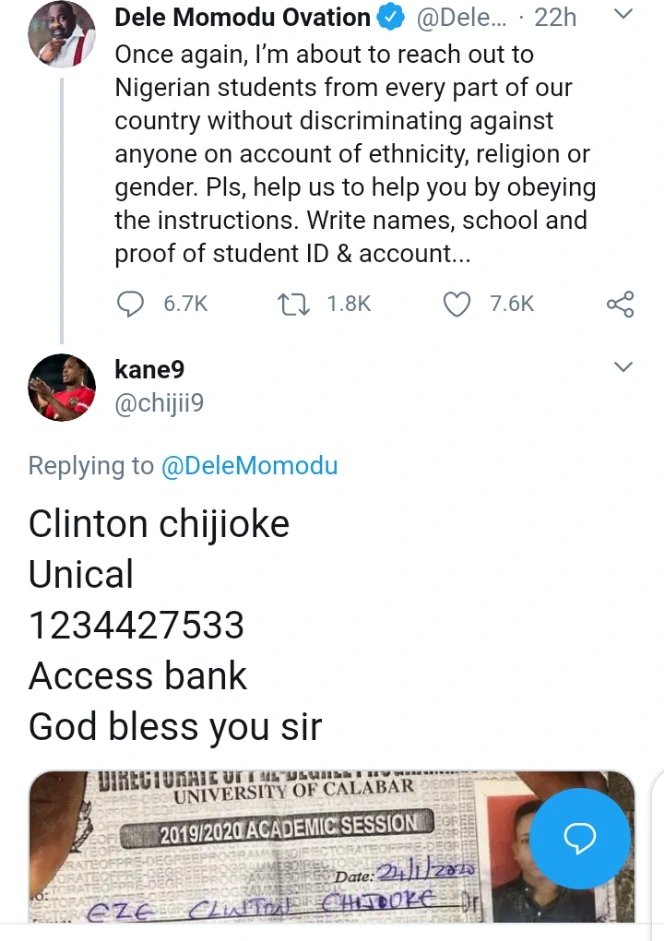 That is the statement of Dele Momodu,a Nigerian renowned writer to Nigerian students on his Twitter page.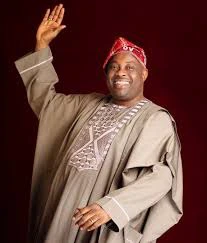 His statement has also received much reactions thus;
Raymonics
Egbujie Raymond
Ambrose Ali University Ekpoma
4033016499 Egbujie Raymond Ecobank.
Adegbola Kolade Stephen
Obafemi Awolowo University
Law/Legal Studies
1130550901
Polaris Bank.
Akinfolahan Felix
Ladoke Akintola university of technology Ogbomoso
0175930587 gtbank
Franklin eze
University of calabar
0068130441
Diamond bank
Thanks in anticipation @DeleMomodu
Clinton chijioke
Unical
1234427533
Access bank
God bless you sir.
The heaps of names and and account numbers you have been seen are being sent as I am speaking to a Nigerian Philantropist,Dele Momodu Ovation Twitter account.
He said he wants to reach out to every Nigerian student in cash as a form of economic stimulus during this COVID-19 lockdown.
So,I urge you if you are a parent,tell your children in higher institutions to send their account details and photos of their school I.D cards to Dele Momodu Ovation.
May we not be poor in our lives.
Kindly SHARE this post virally on all our social media platforms.
Sparkvibez